It's Sunday morning. You wake up and get ready for church. You leave the house with your family. Shortly after you arrive at church, you begin walking the halls of your kids' ministry area and check in with your teachers to ensure they have everything they need for the day.
Lesson plans in hand, one teacher asks you for more craft sticks and another asks for glue.
You help locate the missing materials while you greet the incoming parents and children.
Of course, you stop for a side hug here and there.
Those of us who work in children's ministry—as staff or volunteers—are probably familiar with this scene.
A Journey Around the Globe
But can you imagine if your classroom didn't have any walls, you didn't have any craft sticks or glue, and children were trickling in on their own?
Oh, and, by the way, your class is fairly small this week. You only have 59 children instead of your usual 75.
To get an idea of what children's ministry looks like in other parts of the world, let's take a journey around the globe.
Children's Ministry in Africa
Congregations throughout Africa tend to build as they have the funds. So it's common to see congregations meeting in church buildings that are half-finished or in the early phases of construction.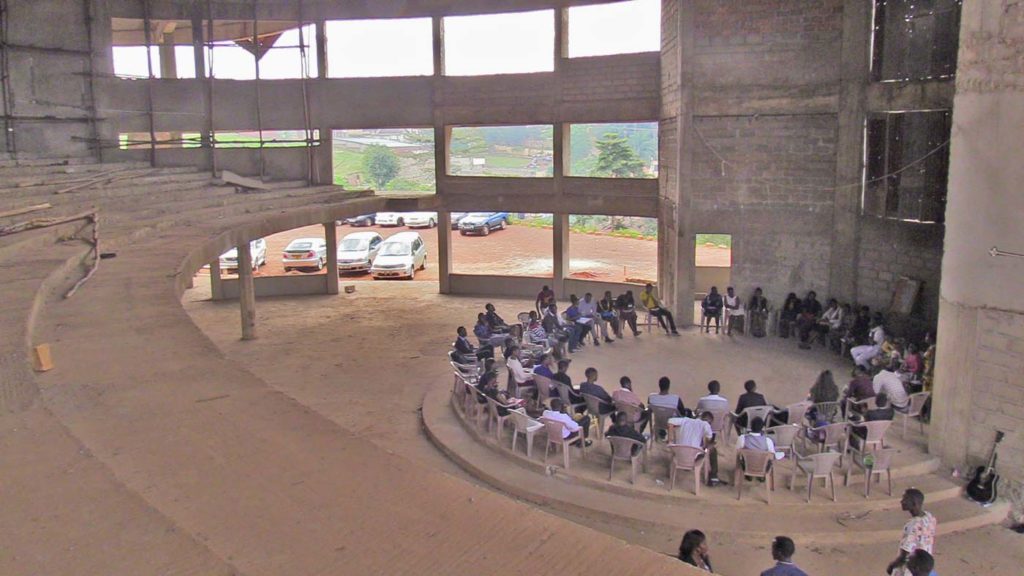 Children may meet in the sanctuary, another room in the church that has partial walls, or even outside.
On the rare occasion that their curriculum calls for any at all, supplies may consist of easily-found items such as sticks, stones, baskets, and the like.
And please don't call the children "kids"—that would imply you are teaching a class full of young goats!
While this is a very different classroom landscape than most of us are used to, the dedication and care expressed by local teachers is very high—just like you want it to be in your ministry.
In one church in Uganda, a teacher regularly takes the time to truly know her teenaged students.
She knows that one student works a dangerous construction job to support his family. Another of her students has been the primary caretaker of her little sister ever since her mother passed away.
This teacher genuinely cares for her students. So much so that she purchased her own teacher guide so she could better serve her students.
When asked how she brought hope to her students who struggle with so many difficult things, she responded, "God gives me what I need."
In Kenya, teachers don't always have a lot of resources, but they make up for it with creativity.
Many teachers tell children Bible stories from memory and share with the children valuable life experiences that pertain to that particular lesson.
Nature and locally available materials are often used as visual aids to help reinforce lessons.
Children's Ministry in India
In a country where the people are predominately Hindu, it is not uncommon to see children coming to Sunday school from non-Christian families.
The opportunities for children to come to know the Lord are abundant in India.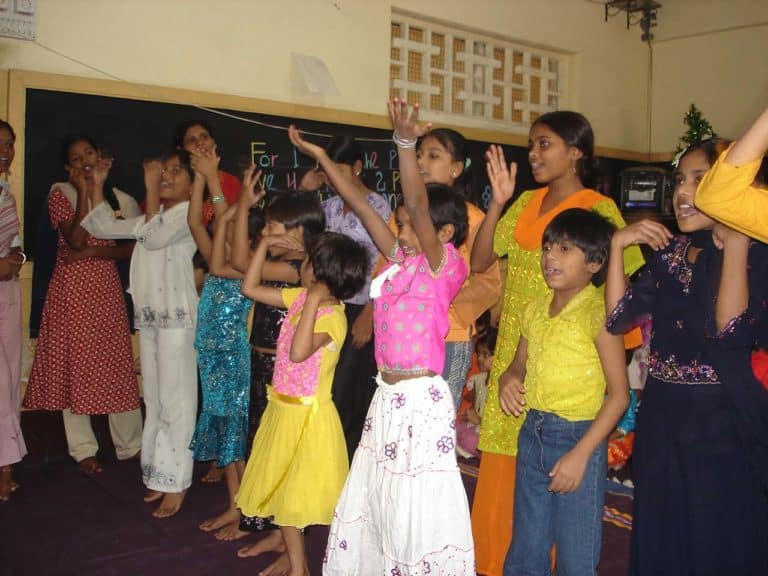 To illustrate what can happen when children in India have the opportunity to learn about God, let me tell you about a 13-year-old girl who grew up in a Hindu family with a mother who worshiped the sun.
The girl had also begun worshiping the sun each day, when she found her way to a Christian orphanage through an uncle who recommended it to her mother.
At the orphanage, this 13-year-old Hindu girl learned about God.
Her teacher taught her many lessons, including one about God creating the sun, moon, stars, birds, and animals. The girl's heart was changed when she learned this truth. And she began worshiping the Creator instead of His creation.
When she went back home for a visit, she taught her mother and siblings about God. They now attend a local church!
A Safe Place to Go
In India, Sunday school also gives children who might not otherwise have a safe place to go somewhere where they are off the streets and with caring adults.
As a result, there are often many children who attend. The children may or may not be separated by age groups. And there may be as many as 100 children in some classes!
Can you imagine the patience and dedication needed to minister to such a large class? This just begins to scratch the surface of the commitment to children shown by some of the teachers we know in India.
One teacher took particular interest in children's ministry when she noticed the children in her area searching the garbage dump for food. She began caring for the children and expressed a desire to teach them about God.
She could not read, but she didn't let that hold her back. Instead, she asked a friend to help her memorize the lesson each week so she could teach the lessons to the children.
She is one of many teachers who go to great lengths to teach and serve the children to whom they minister.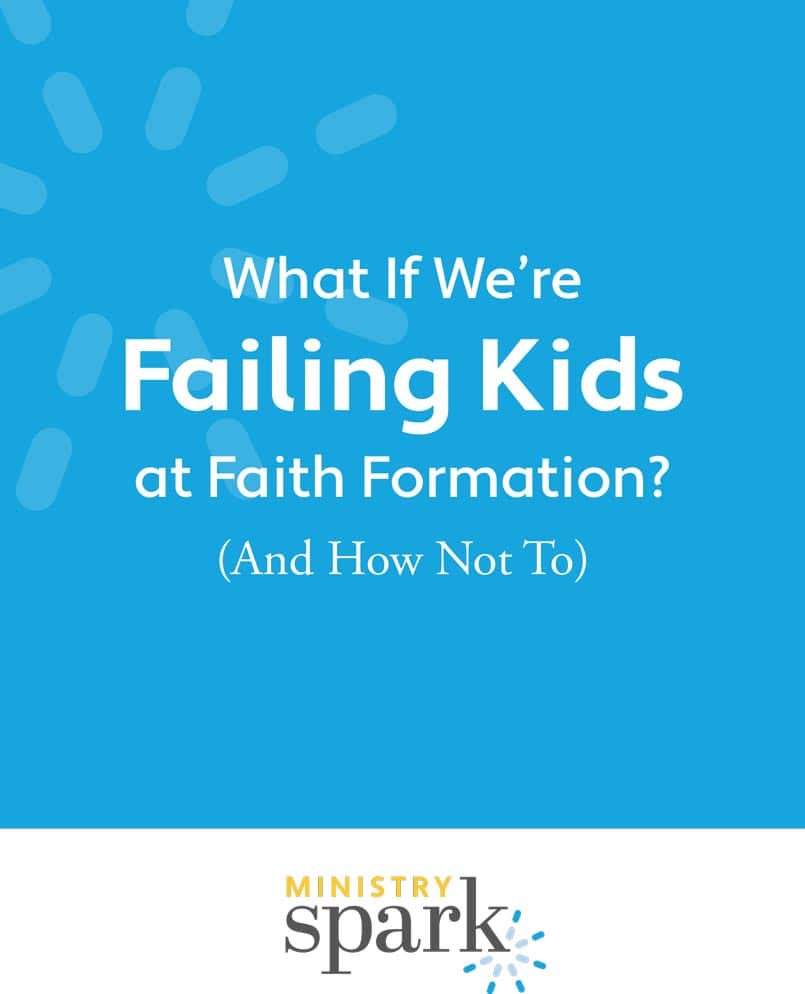 What if We're Failing Kids at Faith Formation? (And How Not To)
Young people are leaving the church and aren't looking back. Learn how you can confront this difficult trend and help form a lifelong faith in your ministry's kids.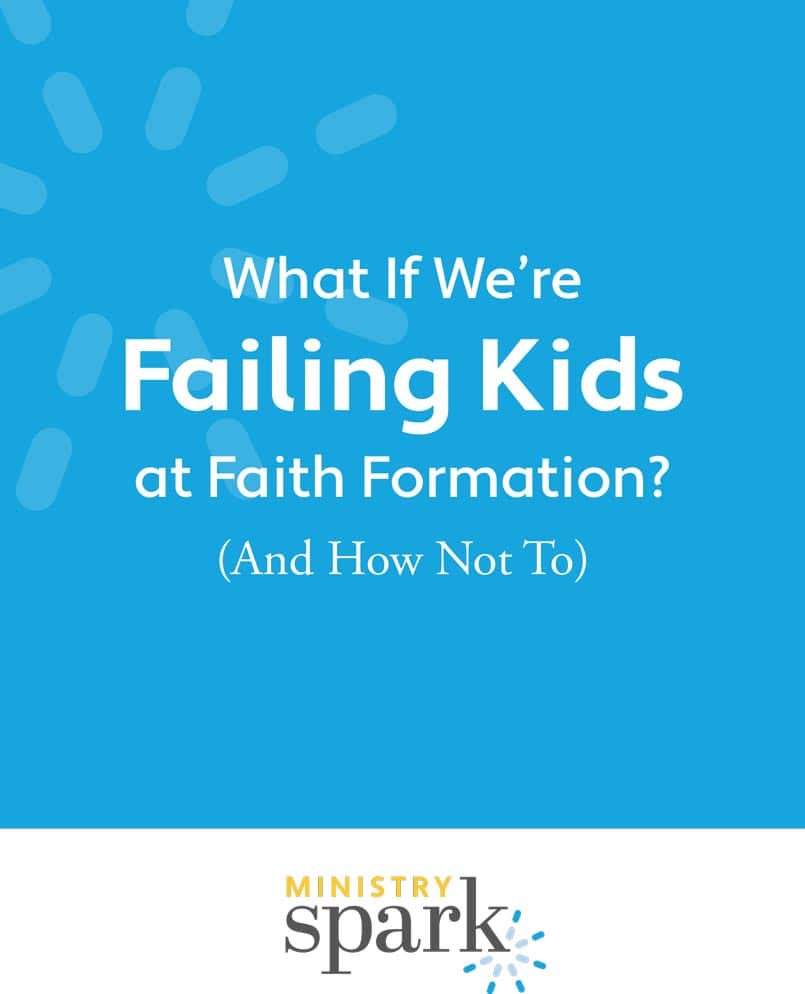 What if We're Failing Kids at Faith Formation? (And How Not To)
Young people are leaving the church and aren't looking back. Learn how you can confront this difficult trend and help form a lifelong faith in your ministry's kids.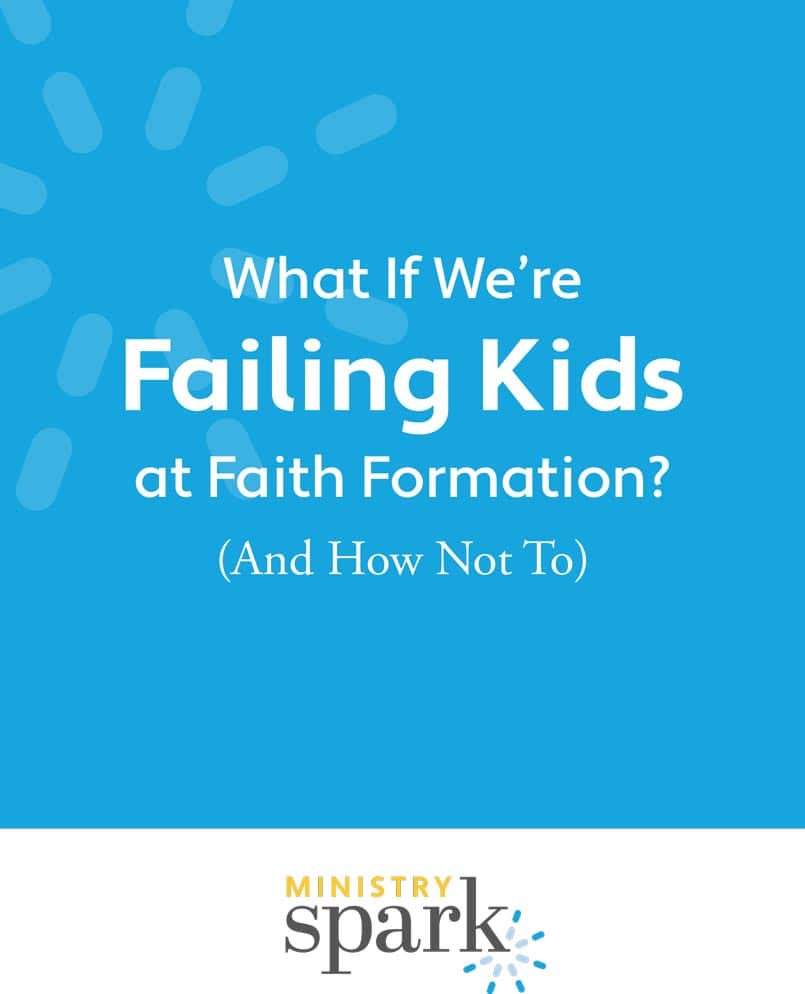 What if We're Failing Kids at Faith Formation? (And How Not To)
Young people are leaving the church and aren't looking back. Learn how you can confront this difficult trend and help form a lifelong faith in your ministry's kids.
Children's Ministry in Latin America
The concept of "children's ministry" as we know it in the U.S. is still quite new in Latin America.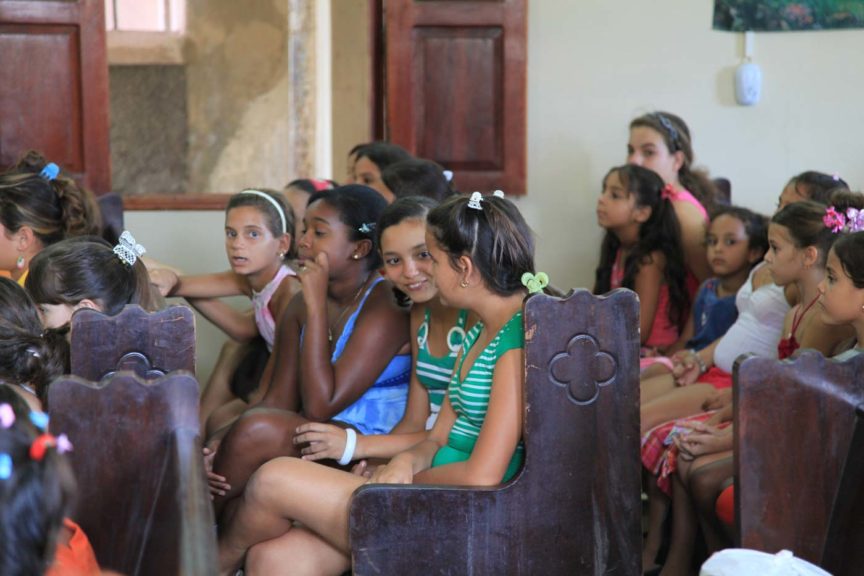 Due in part to the newness of the concept, children's ministries are sometimes not seen as having the same value as other ministries. (We hope you haven't experienced that in your church!)
Before children's programs were implemented in Latin American countries—and sometimes even now—evangelism materials were the only source available to help children learn about Jesus and the gospel.
Books and other basic supplies may be available now, but materials are often still scarce due to lack of funding.
Lessons may simply consist of a Bible story accompanied by some materials a dedicated teacher downloads from the internet because curriculum is not always readily available.
In spite of the challenges, this growing idea of "children's ministry" has already begun to help ignite the children's curiosity and excitement for learning about who God is.
The children love to listen to stories about Jesus. Additionally, many children learn songs such as "This Is the Day" to help them remember the truth of Scripture and better understand who Jesus is.
And their teachers express great passion for helping them learn to know, love, and follow Jesus.
In Argentina, there are teachers whose dedication to the children extends beyond the Sunday school classroom. Some teachers give children milk and food once a week or every afternoon to care for their physical needs.
Significant Similarities
While you've probably noticed significant differences between your children's ministry and those of Africa, India, or Latin America, we also see a fundamental consistency.
This is the metaphorical glue that holds the children's programs together.
While supplies and beautiful buildings might not always be part of a Sunday school classroom, there are many components that are universal.
Church leaders and teachers show compassion toward and dedication to serving and helping the next generation of Christians. Churches are committed to raise up the next generation to know, love, and serve the Lord.
You Are Not Alone!
The next time you find yourself overwhelmed with all the "to dos" on your calendar or wishing for the latest curriculum with more "bells and whistles" or jealous of another church's budget for children's ministry, remember that along with our fellow teachers around the world, you can count on God to provide all you really need.
You are not alone!
All over the world there are leaders and teachers striving to do their very best to teach and care for the children who show up at their doors every Sunday and for the children in their communities who don't come to church.
God has chosen these teachers and leaders just as He has chosen you. You are called to lead and to teach that He is good, He loves His children, He will never leave them, and He has good plans for their lives.
God Is Near!
God is present. He is here with you right now just as much as He is present with the people in Africa, India, Latin America, and everywhere else where people believe in the One True God.