One of my favorite games to play with my four-year-old niece is hide and seek. She picks the same spots to hide, giggling the entire time she's crouched down in a closet or under a blanket.
She's so predictable, but it's such a joy to watch her innocence as she plays! The first recorded game of hide and seek happened a long, long time ago in Genesis 3.
"God called to the man, 'Where are you?'"
Now, I envision God calling out to Adam and Eve similarly to how I call out to Delilah while playing hide and seek. I know where she is hiding because we've played the game many times, and she gives herself away with her laughter. But I want to be playful in finding her, so I sing-song, 'Wheeeeeere aaaaare youuuuuu?'
God Knows Us
God knew where Adam and Eve were hiding, and He knew why. He knew they had sinned for the first time in their lives, He knew they were ashamed, and He also knew this wouldn't be the last time they messed up.
Just like God knew these things about Adam and Eve, God knows us. He literally knows everything. The Bible says He knows how many hairs are on our heads. There is nothing that we can do outside the knowledge of God.
God knows every good deed we do, from paying for someone else's Starbucks in line to every sin we commit, like when we think ugly thoughts about the person in front of us in line because they're not moving fast enough.
We can't hide from God, and despite knowing everything … He loves us. Loves us so much that He sent Jesus to redeem us, and through Jesus, God shows us His love.
Jesus Loves Us
Knowing that Jesus loves us is one thing. Living as though He loves us, believing He loves us is, for me, something completely different that I have yet to fully grasp. I know that Scripture tells us Jesus loves us. He died for us.
It was a painful, excruciating death that He could have gotten out of at any moment. Instead, He chose to go through with it to redeem the entire world—including me and you—back to God. The song we all grew up singing and now teach to our kids in children's ministry outlines this knowledge perfectly:
Jesus loves me, this I know. For the Bible tells me so.

"Jesus Loves Me," Anna Bartlett Warner & William Batchelder Bradbury
It's true! Jesus does love us. And what is so wonder-filled about that is the why and how. He loves us because He wants to. He loves us unconditionally because He wants to be our friend.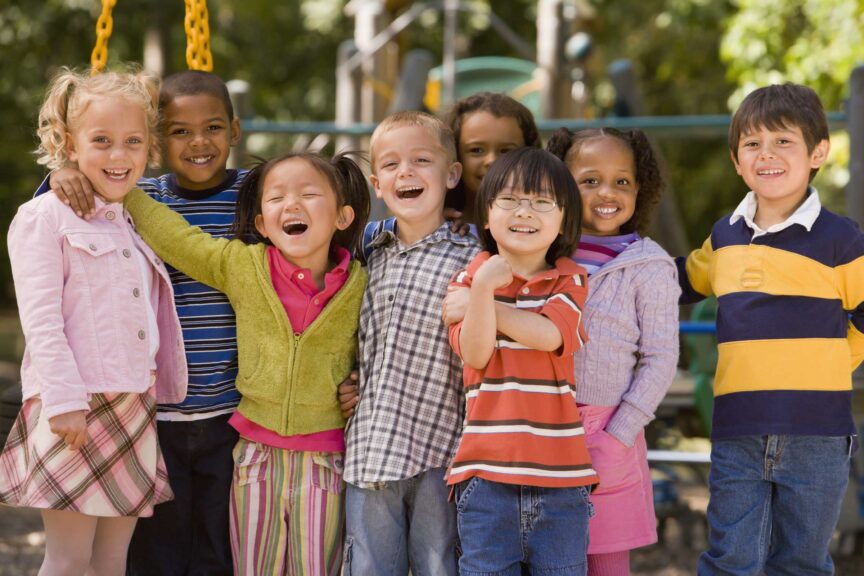 Gift of Grace
A great way that we can reflect Jesus' love for the world is by showing grace. We can show grace in our relationships and reflect grace to the kids we serve every week. Now, I know there are consequences to behavior in our relationships, so I'm not talking about giving someone grace who's repeatedly and unapologetically abusive and sinful toward you.
I'm talking about the times when I, as a kid, angered my mom so deeply that I was sent to my room. After a few minutes alone, my mom would come up the stairs, open my bedroom door, and bury my tear-filled face in her chest as she rubbed my back and told me I was forgiven.
When our eyes finally met, hers were often filled with tears too. I hurt her. But the love was still there because my mom knew the love Jesus had for her was mine too.
I didn't deserve the love that was shown to me. It was given to me anyway. We can only love others this way because Jesus showed us His love first. Without His help, we hold grudges, show anger, and build walls between ourselves and others. Again, I'm reminded of a children's song I learned in Sunday School many years ago:
And they'll know we are Christians by our love, by our love …

"They'll Know We Are Christians by our Love," Fr. Peter Scholtes
This love is a wonder-filled reflection of Christ's love for us!
Led by the Holy Spirit
We are able to know how to love others because Jesus showed us His love first. We are also able to show that love to others because of the power of the Holy Spirit as He leads us. On my own:
It is impossible for me to love a person who has wounded me so deeply.
It is impossible for a child to love a parent who walks out of their life.
It is impossible to love a child who tries our patience every weekend, occasionally making us doubt our calling to ministry.
God knows, Jesus loves, and the Holy Spirit leads that child, that parent, and you in the same way He knows, loves, and leads every single one of His children. Because of the Holy Spirit's leading, we can love others as Jesus does.
Always with Us
Before Jesus left this earth and returned to heaven, He said this to His closest friends:
"I am with you always, to the very end of the age." Matthew 28:20b
Earlier in Scripture and later confirmed in Acts, we know that Jesus was speaking about the Holy Spirit that is always with us. No matter where we go, where we hide, who we love, or who we decide to hold a grudge against temporarily … the Holy Spirit is with us.
Jesus did nothing in His life on earth without consulting God in prayer. We have that same connection with God through the Holy Spirit. He's here with us to guide us, protect us, console us … because that is exactly what God did for Jesus.
God spoke words of pride over Jesus at His baptism. He kept Jesus safe from those who would harm Him until His mission on earth was completed. God brought help to Jesus after His time in the desert was finished before He began His ministry. The Holy Spirit does the same for us as we lead in ministry.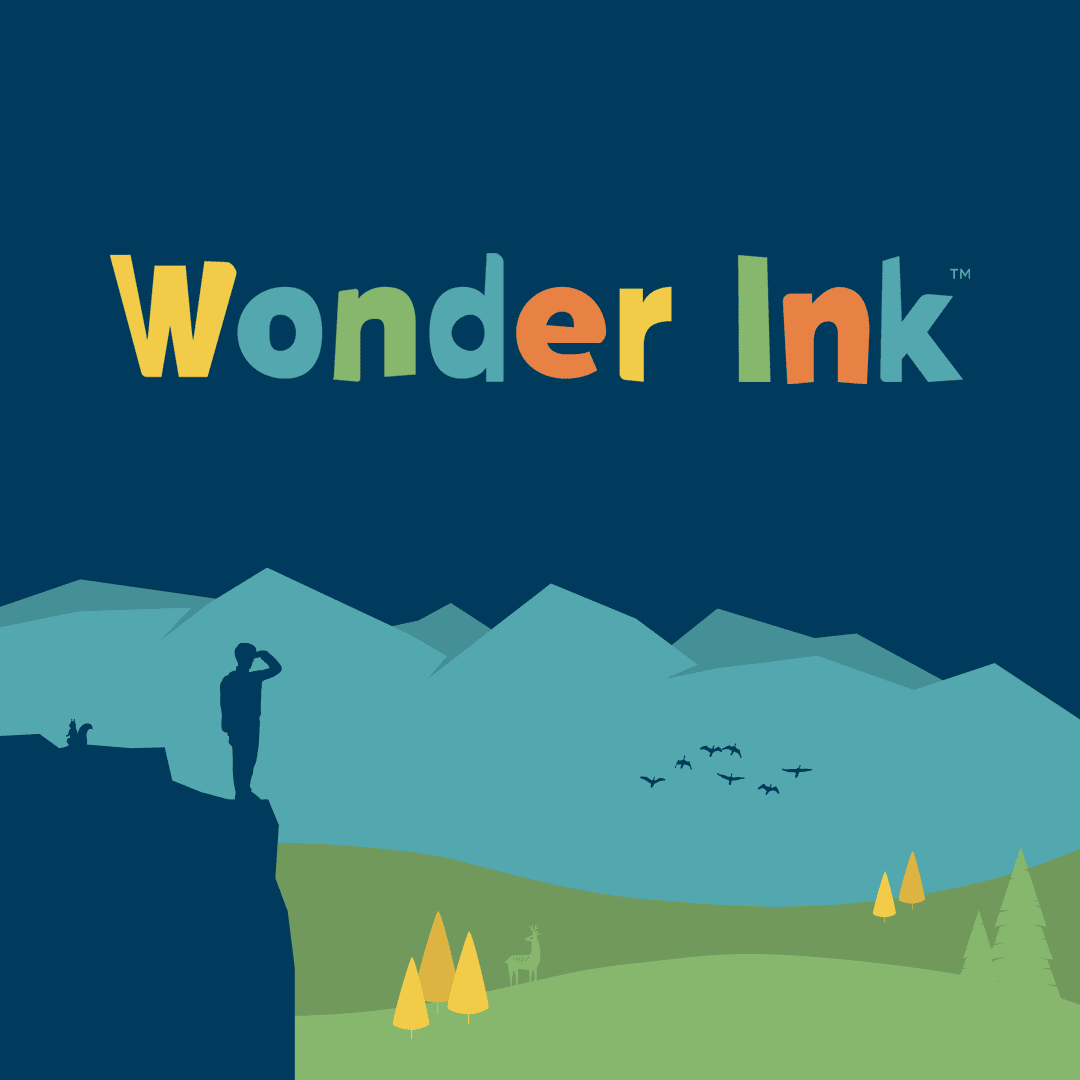 Wonder Ink
What if Sunday morning was just the starting point? Wonder Ink is a customizable digital curriculum and toolkit for creatively engaging kids and families in God's Word. Wonder Ink sparks curiosity and guides children on a journey of faith through the wonder of God.
Mistakes Happen
Unlike Jesus, there will be times in ministry when we don't consult the Holy Spirit before making a decision. There will be situations where we don't wait for God's help and we act or speak on our own, making a mess.
There will be people in our lives who we harm because we do not seek the safety of the Holy Spirit's protection.
In my college internship I made countless mistakes. I would list them here, but this is an article, not a book. But some of my errors could have cost me my job or even my degree. I made mistakes that impacted my path forward in ministry.
But praise GOD … He knows me. THANK YOU, Jesus … He loves me. And the GIFT of the Holy Spirit … He never leaves me.
God gave me a professor who knew me and knew my sins were not of me, but of my sinful nature. He knew I was capable of more through the power of the Holy Spirit. My family loved me like Jesus and rallied around me, despite my huge mistakes.
I finished my internship, picked up the pieces of my brokenness with the power and protection of the Holy Spirit, and finished my degree. To this day, I continue in a life of ministry in His church.
A Wonder-Filled Reflection of God
If there is anyone on this planet who reflects someone who should be a nobody but is known by God, it's me. I have hurt some people in my life deeply. And still, Jesus loves me.
I have strayed so far off the path laid out for me that it is literally a WONDER that I am still here because the Holy Spirit has never, and will never, give up on me.
My life of service to His church is ONLY possible because I am a wonder-filled reflection of a God who knows me, Jesus who loves me, and the Holy Spirit who leads me.
As beautiful creations who work with the littlest and least of these, let's reflect an amazing, awesome God who knows us. We can rest in the power of a Savior, Jesus, who loves us. There is a gentle Holy Spirit who never leaves our side. What a gift that we have the privilege to serve each week in His church.