If you lead a kids' ministry at your church, there's no doubt that people have made—and will continue to make—assumptions about you and what you do.
Whenever anyone has certain expectations of who we are or what we do, it's super easy to get defensive when any of their assumptions seem off to us.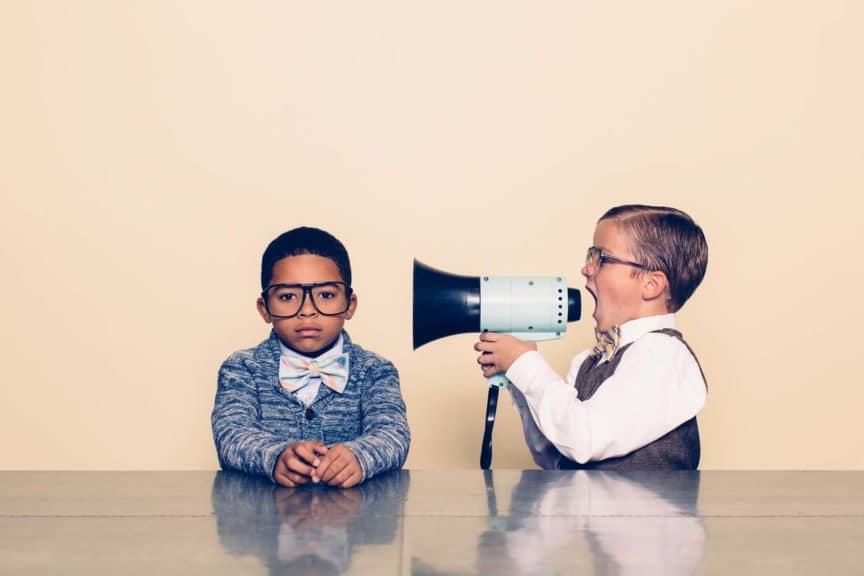 And when we turn to self-protection, it's more likely we'll miss out on an opportunity to hear truth and grow in relationships with others.
So, children's ministers, let's commit to each other not to do that.
Let's make a pinky vow, sign a stone, or light a candle—whatever makes you happy—and challenge one another to be confident in what God has called us to do, to be humble in service, and to be compassionate in caring for the people we serve. Let's be grumble-free!
And let's take a look at five assumptions that may or may not have set your teeth on edge at some point in your ministry.
You're a Babysitter
Who hasn't heard children's ministry compared to babysitting at some point?
This may be the most prevalent assumption about children's ministry. People often say it in absolute innocence, with no intention of denigrating the work of caring for children.
And so, this assumption deserves a second look.
I don't know about you, but to me as a parent, finding a great babysitter is like finding a treasure chest filled with gold.
What makes a person a great babysitter? It's someone who genuinely is interested in and likes (even loves) my kids. Someone I can trust—someone I know is not just passing time looking at a phone or watching TV while my kids are up to heaven-only-knows-what.
It's someone who is fully present and engaged with my children—attending to their hurts and fears, teaching them new skills, having fun with them, and helping them to be involved in their own growth and in the care of others.
And if that person happens to be a Christian who models biblical behavior for my children, and maybe even tidies up the house in the process, then I praise God for sending me a gem of a caregiver.
You're a Golden Babysitter
And isn't that what we should be doing as children's ministry workers?
Aren't we serving children in the church by listening to them, comforting them, having fun with them, teaching them, and modeling Christlike behavior for them?
So yes, you are a babysitter. But not just any babysitter. If you're doing the job right, you're golden.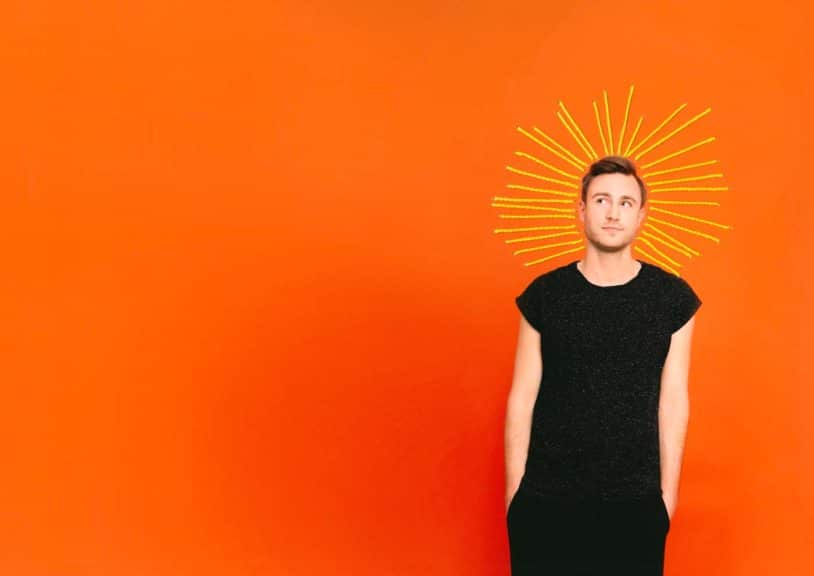 You're Not a Real Pastor
"Oh, but you're not a real pastor." Those words can sting a little. Maybe a lot. And the sad thing is, the person saying them may have no clue how much those words hurt.
But let's take a breath and look at what's being said here.
Often, when this statement is made, it's a way of defining what you do or do not do. The person making the statement certainly has a picture in mind of what a real pastor is.
And I suggest, if you're feeling brave, next time you encounter this kind of conversation, it would be fun to find out "What is a real pastor to you?"
Many people don't even have a clear idea of what they think a real pastor does.
But some people might expect a real pastor to preach every Sunday (to adults, and for at least twenty solid minutes), to visit widows and invalids, to counsel people, to facilitate weddings and funerals and baptisms, and to have a piece of paper somewhere declaring him or her to be a pastor, perhaps with a few degrees as well.
Now, for a moment put aside the fact that many children's pastors can genuinely claim to do or have all of the above. Because that's just not the point.
The point is that the person making this statement thinks you have to serve mainly adults to be a real pastor. Grownups have to be your clients, so to speak.
You're a Super-Pastor
So, no, in that sense, children's pastors are not real pastors. They are, instead, super-pastors.
And I choose that prefix not just because I am a superhero fan, but because it fits. By that, I mean, children's pastors are people who go over and above what is normally expected of a pastor (diaper duty, anyone?).
They are people who have greater influence and greater capacity to impact the church body than other pastors—what you do as a children's pastor is key to the faith experience of every one of those future grownups you encounter. (There are statistics about this, but you guys probably know them already.)
Children's pastors are people who serve harder, feel deeper, work longer, and care to an extreme degree.
Children's pastors have the unique and amazing opportunity (and the weighty responsibility) to reach into the lives of children at their most vulnerable and vital points of human development and partner with parents and extended families to introduce Christ, show love, and make disciples.
You help kids hear and respond to their calling.
And the "clients" you serve are the ones Jesus said that we have to be like in order to be the "greatest in the kingdom of heaven" (Matthew 18:4).
So no, you are not real pastors. You are super-pastors.
Your Church Is Too Small/Old/Poor
Children's pastors are not immune from the culture of comparison—we know this, right?
I mean, just when you're all excited about doing that circus-themed VBS, and thrilled that you actually have almost enough volunteers to pull it off, the gimeganormous-church down the road posts a picture of their actual big top, complete with acrobatic artists and REAL LIVE ELEPHANTS! How is anyone supposed to compete with REAL LIVE ELEPHANTS?!
The answer is, no one can compete with that. And no one should.
It's time to break out of the comparison culture and break out the truth. We are not competing with one another. Christian ministry is not a contest to see who can get the most souls by doomsday.
We're not in this for the popularity, we're in it for the mission. We're in it because God has told us to be in it—to be all in for Him, because He is all in for us.
Your Dreams Are Big
So, what do you do when your dreams are big but your church congregation or your budget or your volunteer base is small?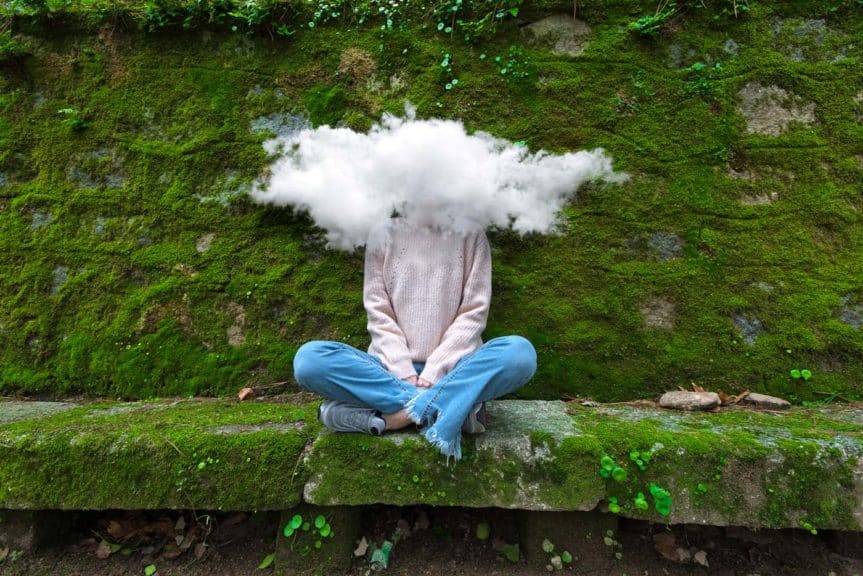 You dream even bigger, and lean into the great, big, wonderfully generous God who is able to do more than we can ever imagine and so much more than we even know to ask for.
Yes, my church is small, but my God is great.
Sure, my church is old, but my Jesus makes all things new.
Yes, my church is poor, but my God provides.
Stop wishing you had more and get creative with what you do have. Stop wishing you were somewhere or somebody else. Look with fresh eyes at where God has you and really see the people around you.
Every single person in your church was created by God to be part of His good work. What can they do? What did they used to do, but haven't for a while? What would they love to do now?
Tap into the potential that exists in your church family, ask God to make the tiny sparks grow, and you will be amazed about what He can do through you.
Your Job Must Be Crazy!
"Wow, so you work with kids—that must be crazy!" "How do you do it all?" "I can't imagine how you manage all those children."
Sometimes we hear comments like this, and we feel our feathers ruffle up a bit—like maybe people don't think we can really do it all. Or maybe they don't trust us.
Just maybe they don't think we accomplish anything other than managing the chaos—that the children aren't really learning and growing in their faith.
Or maybe we hear those comments and immediately feel defensive, like we need to prove that we can do it all and that we aren't crazy and that the children are being managed every minute that they are under our care.
But the moment we get stuck in these kinds of thought patterns, that's the moment when we've forgotten one very important fact.
Your Job Isn't About You
It's not all about us.
In fact, it's not about us at all. It's about the children we serve, and serving children IS hard. It just is.
Children are humans under construction. And have you ever heard of any construction project that got completed without a hitch, a minor crisis, a crazy setback, or a huge disaster?
No? Me neither.
And it's not about us, because we should never be a one-person (or one-pastor) show. Children need a wealth of solid, faithful, committed adults around them to show what Jesus looks like in a million different ways.
Children's ministry leaders need help to make that happen. They need the grandmothers rocking the babies and the granddads showing the way to the rooms.
They need the excited college students organizing silly games and they need the quiet, shy types who create a calm, safe space for children with special needs or anxiety or other issues—kids who really need someone to be there just for them.
We need them all.
So, the next time you hear comments like this, here's one way to reply: "Yes, it is crazy and hard, and I love it, but I can't do it all—in what area would you like to sign up to help?"
You Don't Do Important Things—Just Fun Ones
One more truth I personally love to shout about is that Jesus is fun. Yes, He is the Son of God, and the Light and the Way and the Truth and all of that, sure.
But Jesus is FUN. Think about it. He is the guy saves the world, rises from the dead, and then surprises his friends with a yummy takeout breakfast. That's just fun.
So, if Jesus can be fun, then so can we. Not only that, I think we are supposed to be fun.
I once heard a youth leader say that it is a sin to make the Bible boring. I'm not sure if it is a sin exactly, but it's definitely not honoring to God. The Bible is full of beauty and truth and wisdom and soul-filling JOY.
In the creation of the world was God's creative joy.
In the magnificent rescue of Israel out of the bondage of slavery were sea-moving waves of joy.
In the coming of a baby to a manger and the first earthly breath of our Savior was unspeakable joy.
In the defeat of death and the victory over sin on the cross, there was eternal, irrepressible joy.
You "Do Fun" Because It's Important
So yes, we can have fun. We can make church a fun place to be. Because it is!
And because we are called to help fill the spiritual bank of every single child—no matter who they are or what they've had to go through or what happens to them at home or school or anywhere—with immeasurable, heavenly joy.
And the ways we do that don't have to look holy. They don't have to even look like church.
What they have to be is fun to children. Paul said, "I have become all things to all people so that by all possible means I might save some" (1 Corinthians 9:22).
All possible means.
That just screams fun, doesn't it?
As you serve this week, remember the truth about who you are, what you do, and why you are doing it. Be the leader worth following.
And for heaven's sake, have fun!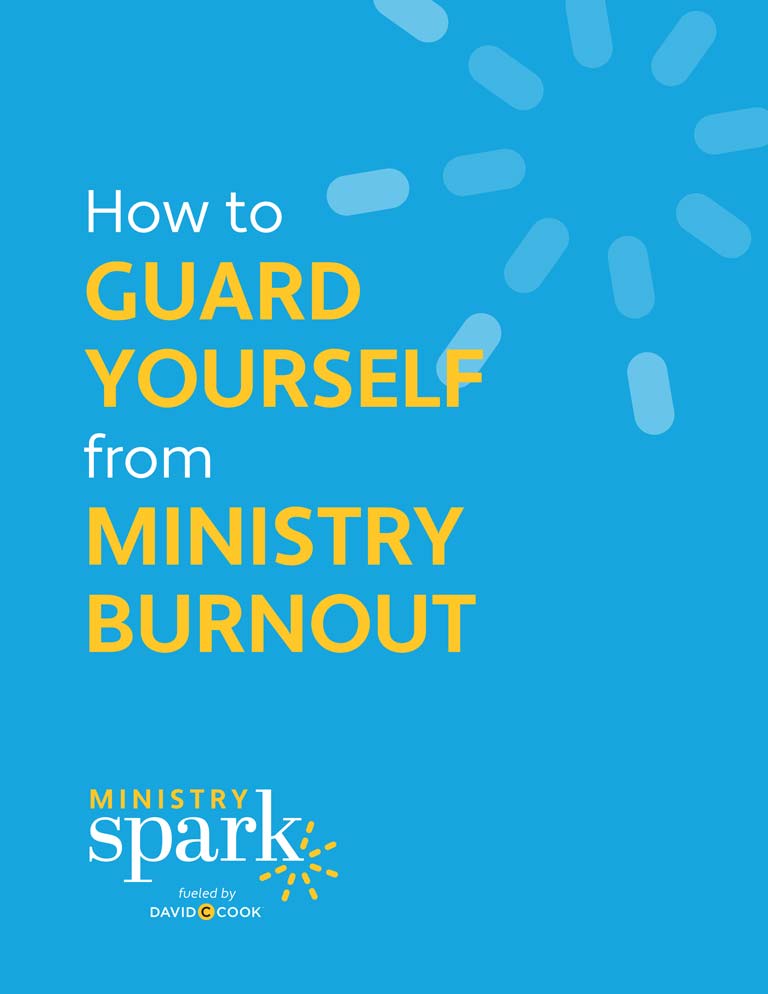 How to Guard Yourself from Ministry Burnout
There are moments in every leader's journey that defines whether they move forward or give up. Things happen, life gets hard, and opportunities come and go. Download this guide to be encouraged in your leadership walk with the Lord!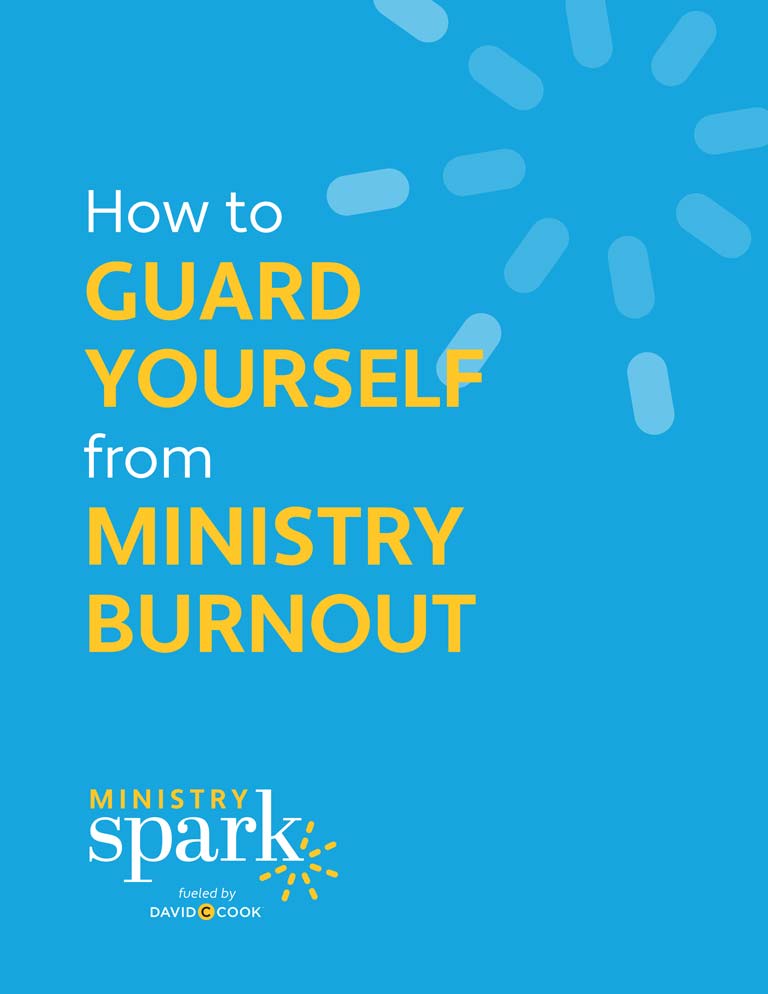 How to Guard Yourself from Ministry Burnout
There are moments in every leader's journey that defines whether they move forward or give up. Things happen, life gets hard, and opportunities come and go. Download this guide to be encouraged in your leadership walk with the Lord!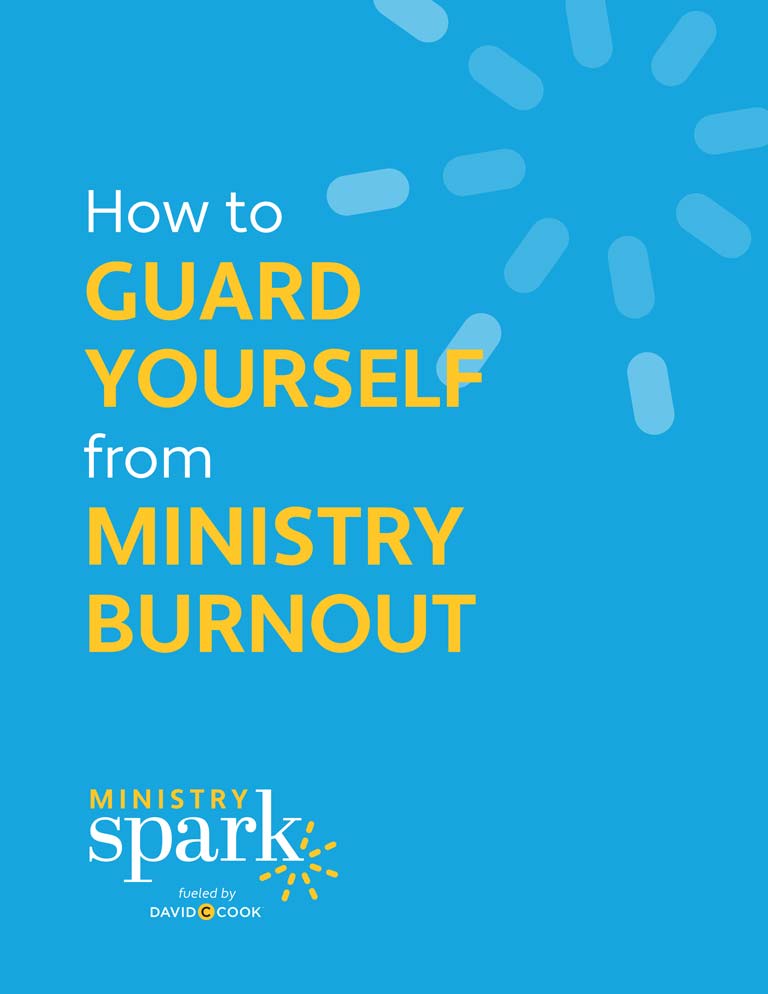 How to Guard Yourself from Ministry Burnout
There are moments in every leader's journey that defines whether they move forward or give up. Things happen, life gets hard, and opportunities come and go. Download this guide to be encouraged in your leadership walk with the Lord!